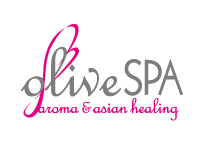 With over 30 salons Japan-wide, Olive Spa opened its first overseas salon on Guam.
Enjoy the highest quality of healing massage with our unique Japanese hospitality and superior all-hand technique.
Spend a relaxing and leisure moment with us.
Olive Spa Resort
We can provide you with an elegant and luxurious time in one of our ten completely private rooms.
In our reception area, you can enjoy the fragrance of aroma oils and drink tea while overlooking the ocean.
Open :

Monday – Sunday

Hours :

12:00 ~ 23:00

Facilities :

Reception
Private Treatment Rooms
Remarks
We provide our treatment for 60 minutes or longer.
Please feel free to contact us for details of our treatment courses.
Please arrive 15 minutes prior to your scheduled appointment. If you arrive late, the treatment time might get shortened.
We do not offer treatment to expectant mothers.