【Sand Dune】New Bento Box Menu & Family Platters
Sand Dune's New Bento Box Menu is available now!
Great deal with a wide variety of bento at an affordable price!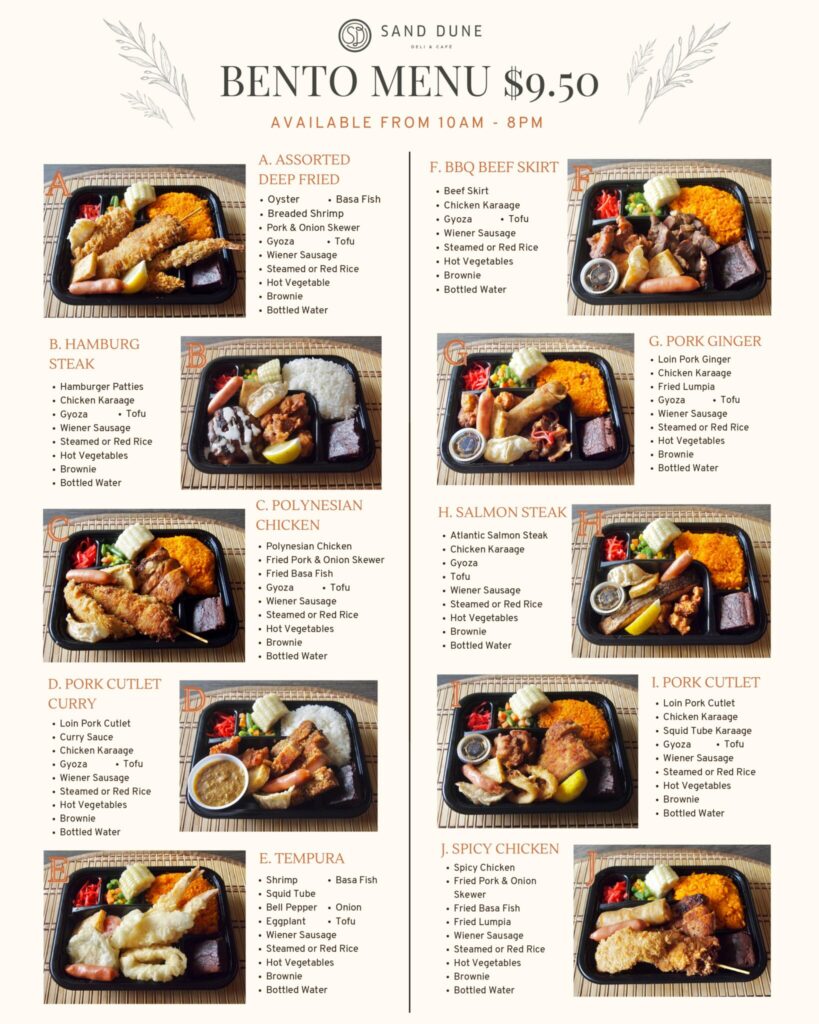 **************************************
★ Delivery available ★
If you are ordering 10++ Bento Boxes or 3++ Platters, we are delivering the order!
Please request at least one day before the delivery date and advance payment is required.
Feel free to call us for special arrangement matching with your needs and budget!
**************************************
Guam Reef is also offering 7 different delicious platters for to go!
From the affordable Karaage platter to the deluxe platters with delicious steak & seafood for special occasions, all platters include our signature pandesal with filling!
Call us at 644-3158 for order!
■Other menu available @ Sand Dune >> Click HERE!
<HOW TO ORDER & PICKUP>
1. Please call 644-3158 for order. (Sand Dune operational hour : 8:00am – 8:00pm)
2. Please let us know your name, contact number, and credit card information for payment over the phone.
3. For pick up, please call 644-3158 once you are at the Front Loop Parking.
4. Our staff will deliver the order to your car and ask for signature for credit card transaction.
Venue

Sand Dune (Operational Hour : 8:00am – 8:00pm)

*Last order at 7:30pm

Remarks

Only available until supplies last!