【Century XXI】Reopen on 2/18/2021 (Thu)!
Century XXI reopened on 2/18/2021, Thursday!
★—————————————————————–★
Hours : Thursday to Sunday, 4PM – 9PM
★—————————————————————–★
Its amazing on-the-beach location allows you to fully enjoy your dining experience with the spectacular ocean front view, cool ocean breeze, and relaxing sound of waves.
CXXI offers unique special menu such as:
"12 inch Monster Burger" Equivalent of 8 regular burgers!
"Mini Boodle Platter" Enjoy a combination of grilled meat and seafood!
We will be following health & safety guidelines; temperature check, socially distant table set up, and frequent sanitation. We will also ask our customers to wear a mask when not eating or drinking.
Please call us at 644-3158 for reservations and inquiries!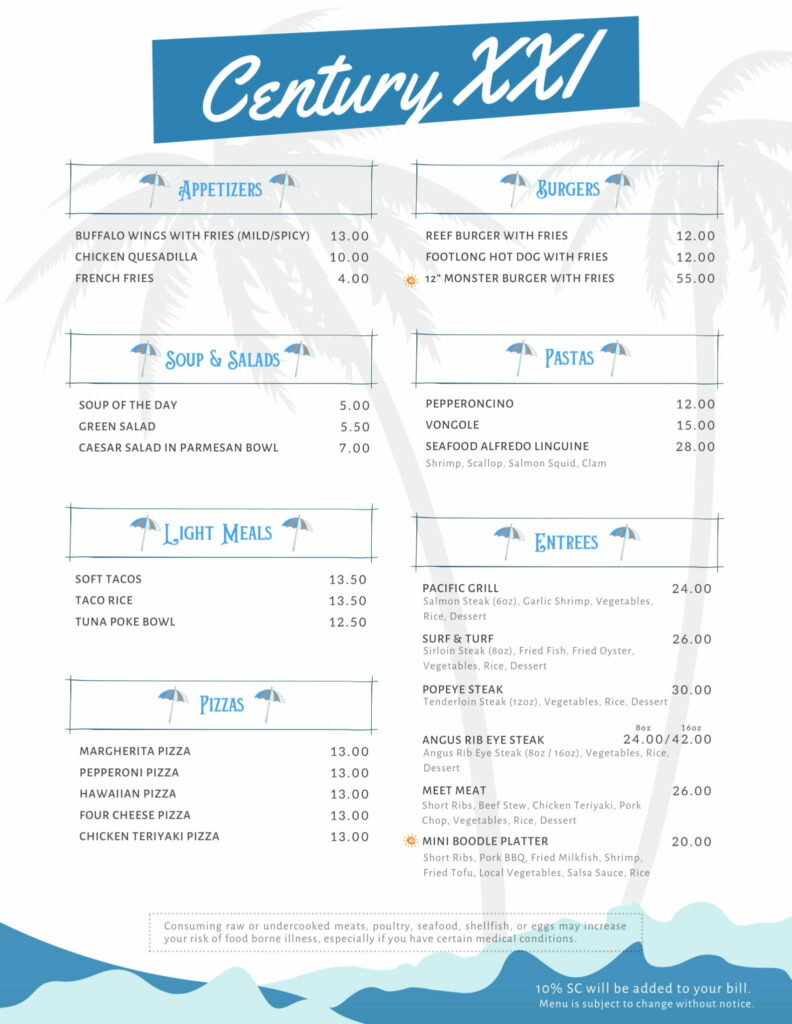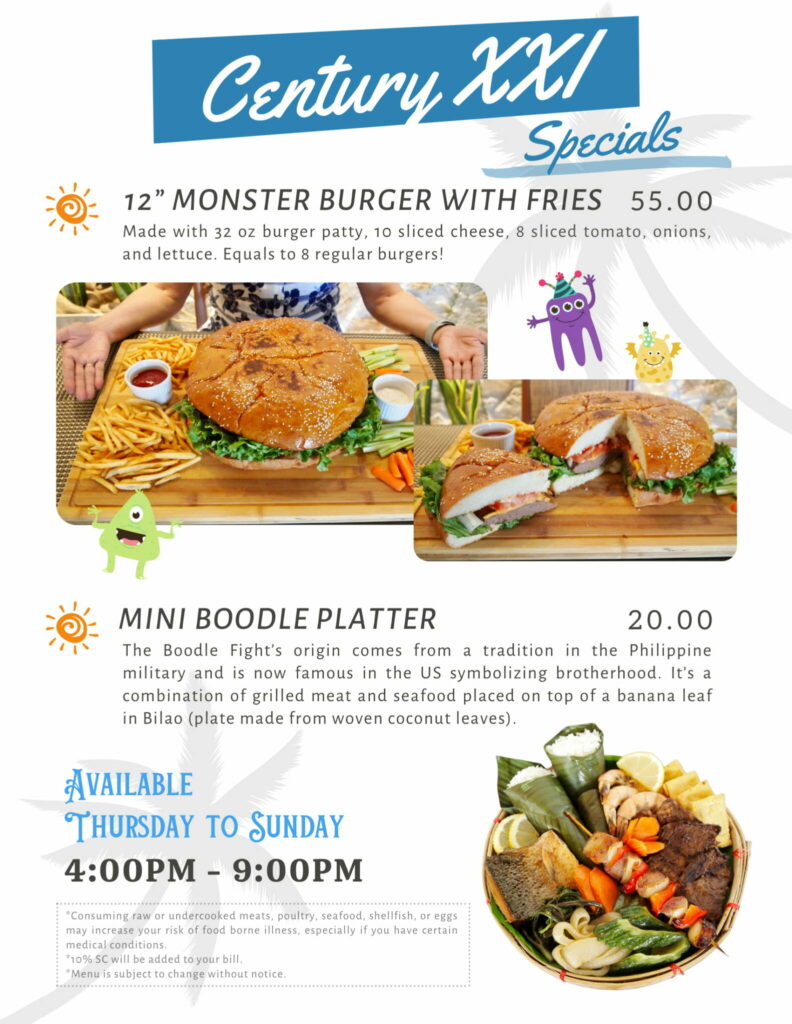 Event Date

Reopening on 2/18(Thu)! Open Thursday to Sunday / Dinner 16:00PM - 21:00PM

Venue

Pool Floor